Ole Henriksen Cold Plunge Pore Mask
Huzzah! Another piece dedicated to your beautiful face! We're really into taking care of our faces - as most of you may not know, although our correspondents are spread far and wide across the U.S., we all came from the sunshine state. So yeah, we're definitely inclined to being conscious of our skin's UV intake, how we moisturize, cleanse, yadda yadda because you can't walking around with a bad ass swarovski-studded veil like Cardi.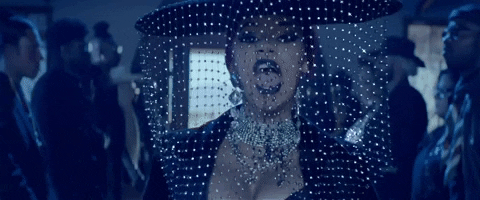 Our friends at influenster blessed us with another yummy product to try out; this time a cleanser! We were gifted the Ole Henriksen Cold Plunge Pore Mask, and now we get to gift you with an honest review. Yes, it's a gift because your humble narrator is surprisingly allergic to variety of substances that don't seem to have a common thread, so I play Russian Roulette for the sake of knowledge!
Specs
I received 3 fluid ounces of a face mask that "deeply purifies pores and reduces oil with clay and snow extract." This mask is meant for oil and combination skin (so me), and came with a lil' applicator brush. To be honest the cream looks a little more teal than green, but who am I to defy a whole brand's chosen color scheme?
How to Apply
According to the instructions, you must:
Wash and dry your skin to remove excess oil and dirt

Apply an even layer of the mask on your face, avoiding your eyes and mouth

Leave the mask on for 15 minutes

At the 15-minute mark, rinse the mask off and immediately apply skin moisturizer

Apply mask 2-3 times a week
My experience through the process was fairly simple as you'd imagine, but I'll throw out these tips:
You do not need to apply such a thick layer on your skin to get results. This product employed an Influenster campaign to not only collect consumer opinion, but to also create a buzz. Becuase of that, you'll see a lot of people posting using the hashtag #TakeThePlunge covered in a thick layer of the mask to make for a better picture, but it's misleading. You don't need to use that much product

I've got sensitive eyes, so even having the cream around my eye socket, I could feel my eyes smart. So yeah, the cream does have that cooling, biting feel, hence why you should absolutely avoid your eyes and mouth

I was terrible at using the applicator brush. Your good ol' hands will do the trick to apply the mask evenly

Use real facial moisturizer for the after-process. Do not use whatever cream you can find. Your skin feels a little sensitive after the rinse, so choose something gentle
Me vs. Them. Whom do you trust more?
Results
My results were mixed. Yes, my skin felt very clean and tight after each mask, but I'd partially break out the day after. By partially I mean one little pimple on my forehead, then on my nose, another on my cheek. Kind of a catch-22: you use the mask to avoid pimples, but in cleansing the face, the mask produces pimples.
Leave it or Need it
You know our gang, we'll always promote the more organic option (check out: DIY egg white face mask and oatmeal face mask), but we get it. Like you wanna use your eggs and oatmeal for breakfast or maybe you're just too lazy to create and maintain a jar of natural face masks. It happens. If any of this resonates with you, then yeah, try out the Ole Henriksen mask. You get a good amount of product for $28 and you don't need to burn through it so quickly.
#agavefacemask #eggyolkfacemask #oatmealfacemask #facecare #diyfacemask #facemask #eggwhitecucumberlemonfacemask #cucumberfacemask #lemonfacemask #eggwhitefacemask #olehenriksen #pore #cooling #review #cosmetics #selfcare